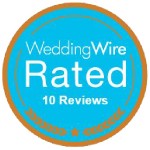 Scott Smith Photography is a 2015 WeddingWire.com rated business. You can feel confident that Scott will provide great services and awesome images for your big day. Just see what some past bride and grooms have to say about Scott!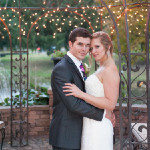 Heather & Charlie
Scott Smith of Scott Smith Photography always conducted himself professionally, was prompt and followed through with his communication, and was more than flexible in meeting our schedule availability and photography wishes (for both our engagement session and wedding day). In general, Scott is a very kind, courteous, and understanding individual to work with and genuinely did whatever he could to meet our expectations as customers :)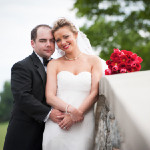 Christina & Joe
Scott is an amazing photographer and all around awesome guy! I was referred to Scott through a co-worker and after seeing his pictures I could tell Scott was my guy. From the moment we met for consultation I knew he would be great! Both our engagement photo session and wedding day photos turned out absolutely amazing. Scott is fun and easy to work with. He really works with you to understand the style and different types of pictures you want, and is very flexible to make everything go as smooth as possible on your special day. He went out of his way to take extra family and friend photos for me during my wedding. I could not be happier with my choice to hire Scott. I am completely in love with all of my photos and wedding album, and will forever cherish them. I would HIGHLY recommend Scott Smith to anyone looking for beautiful wedding, engagement, or family/friend portraits. He is the best!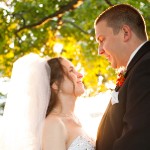 Danielle & Dave
Scott did an AMAZING job with our photography for our wedding! He was with us for about 11 hours and we ended up with so many beautiful pictures. My husband and I were thrilled when he posted a "sneak-peek" of pictures on his blog a week after the wedding and we received an overwhelming number of compliments on them, so we were not surprised when we saw the rest of the pictures from the wedding ---- once again AMAZING! The way he captured the emotions of our special day left us without words. We felt that his packages were fairly priced, especially after seeing the quality of his work in our own pictures. We will MOST DEFINITELY be referring him in the future!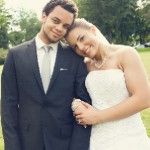 Laura & Matt
Scott Smith was our photographer for our June 2013 wedding. He was excellent from start to finish. When we first met Scott we discussed his wedding packages, which for us were very competitive for the price, all that they include, and all of his experience. We had our engagement session at Longwood Gardens and amidst all of the stresses of wedding planning it was a breeze to work with Scott. He took us around to a variety of different settings and posed us. We loved all of our photos! He has an eye for good scenery and how to best compliment us as a couple. He got our photos back to us quickly, and the presentation was excellent. They came in a nice black album and even had one of our photos on the front. Leading up to the wedding, Scott was quick to respond to my e-mails and answer all of my questions. On the day of the wedding he came in plenty of time to capture my bridesmaids and I getting ready. He was incredibly efficient; I am still amazed at how he got all of the photos I wanted of both of our families, bridal party, wedding details, etc. Scott finished taking all of our photos on time (VERY difficult to do on a wedding day) and we even had the additional challenge of not having different wedding and reception sites. I share this to showcase how efficient, professional, and skilled Scott is as a photographer. He was also great and easy to work with throughout the day and worked well with all of the other staff at our wedding (caterers, a videographer, DJs, etc.). Finally, Scott, true to form, finished our wedding photos in record time and we loved his work. I cannot say enough wonderful things about Scott Smith as a photographer, as a professional, and as an individual. Scott would have been irreplaceable as our wedding photographer; no one else could have delivered such excellent service. My husband and I really enjoyed working with him and can guarantee that you will too if you choose Scott Smith as your wedding photographer. - Laura and Matt R.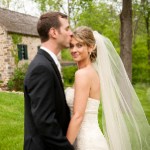 Andi & Mark
Scott was referred to us by another photographer and we couldn't be more pleased. Not only is he competitively priced he was friendly and easy to communicate with. He had no problem traveling to the Lehigh Valley Area on several occasions to meet with us and also for our engagement session. He took the necessary time to get to know us and welcomed any suggestions we had or ideas we waned to incorporate into our pictures. By the time our wedding rolled around we were both so comfortable with Scott. He took many of the traditional shots we wanted, unique "untraditional" shots which we absolutely loved and hundreds of candids that help us to really remember our special day. Scott truly goes above and beyond expectations and is a true professional. Thanks, Scott.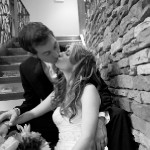 Elizabeth & Mark
We could not be any more pleased with the photography service we received from Scott Smith for our special day. Not only was Scott a pleasure to be around, but he was very professional and captured magnificent photos. My husband and I like photos that aren't your typical boring old wedding photos so we were looking for someone with pizzazz. Scott was just what we were looking for! He has a unique creative style and truly knows how to capture every moment to its fullest. He is open to do whatever you envision your photos to look like or he is completely comfortable with directing the shots. I would recommend Scott Smith to anyone....as long as you are ok with AWESOME photos.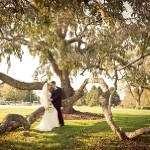 Amanda & Andrew
After having met with Scott there was no doubt that we were going to book with him because not only were his photos beautiful, but we felt so comfortable and at ease working with him. Scott was with us from the beginning of the day until the end of the evening, but other than our formal photos we barely noticed that he was there because he was very unobtrusive yet he got every single amazing shot we could imagine! The candids he took captured the feeling of our wedding perfectly. We felt Scott's wedding packages gave us many affordable options and we were able to get everything we wanted! We couldn't be happier having Scott as our photographer and highly recommend him to others!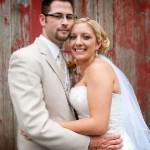 Alyssa & Ty
We heard of Scott through a close family member. From our first meeting until the day of the wedding he was very flexible and willing to accomodate. The wedding packages are very reasonable as well! On the day of the wedding he made the process of taking all pictures very easy and smooth. I absolutely loved all of my pictures and the editing of the pictures. I would definitely recommend Scott to anyone who is looking for a wedding photographer!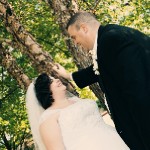 Monica & Matthew
Scott was PERFECT. Just by sitting down and talking to us for a few minutes he got a feel for EXACTLY what we were looking for. He was actually FUN to work with which is a relief because I have heard some horror stories. The pictures were beautiful and every person I show them to comments about what a great job he did and how wonderfully he captured our personalities.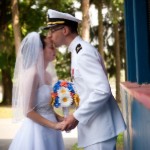 Melissa & Nate
We were beyond happy with Scott as our wedding photographer. Scott employed true professionalism with both our engagement and wedding photos. The album and prints we purchased were absolutely beautiful and will be treasured for years to come.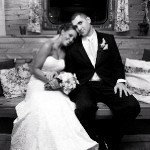 Lindsey & Jeff
Scott was a fantastic choice for our photographer for our special day! He captured moments that will now be remembered forever. He was professional, organized, well priced and did wonderful work! Our photo book we received after the wedding was beautifully put together and was a great reminder of the love we experienced on our wedding day.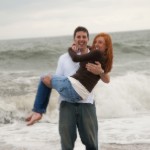 Jess & Matt
Scott did our engagement pictures in Cape May, and he did an absolutely wonderful job! We had never had professional pictures taken before, so when we received our pictures back (super quickly!) we were blown away by the quality! Scott spent the whole day with us, just scoping out the best shots and he was very open to anything we'd like to do. I'd def. recommend him as your photographer !! His prices are amazing as well ..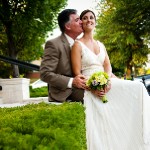 Elena & Ned
Scott did an amazing job! He is very professional and listens to you and your vision. We have beautiful pictures at a very reasonable price. He was able to capture memories that will last forever in a very creative fashion. Another bonus is that his service is swift...we got our pictures in less than a month and were able to send our thank you cards out in the following weeks. I would definitely use Scott again for our next big event!